Property Management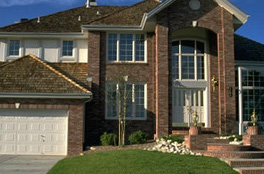 Your home is your sanctuary. It is where you go for peace, rest, and to spend time with your family. Nothing is more private and personal than home. No one takes better care of your home than you—until now.
Pound Ridge Home Management, LLC is the personal home assistant you must have. When work and other activities take your attention away from your sanctuary and most valuable investment, it's time to call professionals you can trust. We are the eyes, ears, and hands that manage and protect your home like only you do. When you choose us, we come to you and begin a customized home management plan that you control. We treat your home as if it were our own with dignity, respect, privacy, and security. Our services are superior with a personal touch you won't find anywhere else except at home - your professionally managed home.
Your Home Management Includes
Interior/Exterior Surveillance With a 21-Point Inspection Checklist
We Provide Documentation.
Vacation Checks of Your Property

Key Holder (Security, Fire, EMS)

We Provide Documentation.

Alarm Inspections and Maintenance (Security, Fire, EMS)

Emergency Repairs (We coordinate on your behalf.)

Pest Control Supervision

A Complete Coordination of Routine and Seasonal Services
Cold Weather Inspections/Maintenance: Frozen Pipes or Ice Damming

Snowplowing/Snow Removal

Inspect for Storm Damage (Downed Trees/Wires, etc.)

Schedule Septic System Cleanings

Gutter Maintenance and Spring and Fall Cleanouts

Chimney Cleaning and Safety Inspection
House Cleaning

HVAC Repair and Maintenance

Generator Service

Pool Maintenance Including Opening and Closing

Landscaping Contracting

Fertilizer Program

Propane Refills

Automotive Servicing Schedules Including Cleaning

Vehicle State Inspection Service

Plant Watering/Mail Pick-Up/Light Rotations
*We personally meet all contractors, repairmen, and deliverymen!
Are Our Services Right For You? We Serve:
Full-Time Homeowners

Secondary Homeowners

Short or Seasonal Vacationing Homeowners

Seasonal Properties
Handyman Services? We Furnish Minor Carpentry and Painting Projects.


Contact us now for your FREE consultation!
Office: 914-764-5218
Cell: 914-774-5099
Email: poundridgehm@yahoo.com